Employee Assistance Programs (EAPs)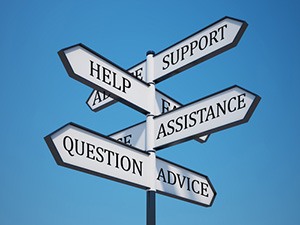 Modern life is full of stress and excessive anxiety. It happens too often that employees are distracted by personal problems at work, which decreases their ability to work efficiently and complete important projects. As human resources knows very well, Employee Assistance Programs (EAPs) provide employees with the kind of counseling and aid needed to resolve domestic private problems. EAPs are usually made available to employees, their spouses and any dependents. These benefits help resolve problems outside of work and include issues that cause personal stress, such as family disputes, health and wellness matters, psychological issues, elder care, non-work related criminal charges and other challenges. A legal benefit may easily be tied to an EAP.
At Countrywide Pre-Paid Legal Services the group legal services we provide are often utilized as the legal component of EAPs for various industries and in countless markets. With our prepaid group legal plans, we can provide your employees with a legal benefit that would include attorney assistance from our diverse network of legal professionals. We can tailor make a specific legal service to add to your existing EAP including telephone advice and face to face consultations. Although we do not handle work-related issues with our group legal service, Countrywide attorneys are skilled in a variety of common practice areas, including family law, criminal matters and immigration.
Employers who are concerned about productivity understand the importance of EAPs. On average, distracted employees are 21% less productive than when they're not stressed by outside issues. This lack of productivity costs American companies billions of dollars a year. Using Countrywide's group legal services, though, a company can help employees reduce absenteeism and presenteeism, as well as cut back on health-related issues such as depression and hypertension.
The legal benefit Countrywide offers is not difficult at all to be administered. Enrollment is easy and we can even work with brokers or third-party administrators to complete enrollment. Our specific legal services will fit seamlessly into any existing EAP structure and Countrywide will provide training for the plan administrator to ensure complete and smooth integration. We'll also provide any employer with all the marketing materials needed to inform the employees about Countrywide legal benefit plans, including brochures, email communications and banner advertisements, as well as a simple-to-use webpage for employee registration.
Something else is provided that is important for any employee using the corporate EAP service. These hard-working people are in a stressed or anxious state of mind and need a gentle touch. Countrywide attorneys provide the kind of customer service that is needed in such situations. These legal professionals treat every plan member as if he or she were a long time client. The legal benefit Countrywide provides includes face-to-face consultations and these are conducted with great patience. Every question that a plan member has will be answered as carefully and as completely as possible. Human resources wants all employees to be treated well. We feel the same way and that is why superior customer service skills are expected of every attorney in our network.
We also believe in providing exactly what the employer wants. We review the group legal services available with every perspective client and point out the legal benefit in each option. Countrywide is flexible enough to provide exactly what the organization wants. While we will offer suggestions and possibilities, it is understood that the final draft is the decision of the client. We will deliver it in a way that is easy to administer and provides the greatest possible benefit for the largest number of plan members.
We appreciate any inquiries that are made about our services. To find out more, please feel free to call us toll-free at 1-800-550-5297 or fill out our contact form for a speedy response.