Preparation of Living Wills & Medical Powers of Attorney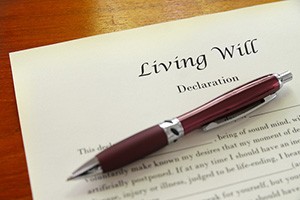 At Countrywide Pre-Paid Legal Services, Inc. we definitely understand how important the health of plan members and their loved ones are. With our Personal Legal Protector Plan the plan member, that person's spouse and any dependents benefit from our Preparation of Living Wills and Medical Powers of Attorney services. These documents cannot only determine an individual's wishes for medical decisions, but they can also help give the plan member and his or her family peace of mind when dealing with difficult medical issues. These group legal plans offered by Countrywide provide clear instructions to healthcare providers as to what should be done in the event of very serious medical mishap. It is a legal benefit for the time of medical crisis.
Living Will
A living will is a legal document that details what a plan member wishes for medical treatment. Also known as an advance medical directive, a living will outlines how that individual wants to be cared for during medical emergencies, long-term illness and imminent death. No matter how simple or detailed the final document is, a living will helps your family and medical personnel take care of you when you are unable to communicate your wishes. As a part of our group legal plan, our plan attorneys will draft a document that spells out in advance what medical treatments the individual wishes to accept or refuse, and the circumstances in which he or she wants those wishes implemented. This legal service takes uncertainty out of the picture as the healthcare providers understand what options are to be considered.
Medical Power of Attorney
Another type of advance medical directive, medical power of attorney is a legal document that gives an appointed individual (or individuals) the power to make legally binding decisions regarding medical treatment when the plan member is infirm, incapacitated or on life support. As a legal benefit in a Countrywide group legal plan, our attorneys can draft this document at the same time as the living will to complete an advance medical directive portfolio.
All of the activity surrounding either legal benefit is done with a great deal of personal empathy. Those attorneys who are part of a Countrywide group legal plan are expected to show a high level of courtesy and considerable empathy. Drafting either living will or a medical power of attorney is not pleasant for some people and it can cause a great deal of anxiety. Our attorneys understand this and patiently explain all the details of the legal benefit.
The group legal plans that Countrywide offer are meant to be very easy to administer, and human resources will appreciate that. Human resources will also appreciate the two above-mentioned documents because they give instructions as far as medical care is concerned. That plays a strong influence on the healthcare claims experience that any comprehensive employee group health benefit has. Although it should never be insisted that a person have a living will or medical power of attorney, allowing employees the option of such a legal benefit can have a positive influence on claims experience.
Countrywide Pre-Paid Legal Services has been in the business of group legal benefits since 1987. We work with organizations to provide the kind of legal services coverage that they feel their employees on the right to receive. A plan will of course come with the assurance that each plan member will be treated with respect and dignity. Empathy is something Countrywide will always have as part of its service.
It's never too early to be prepared for the unexpected. To find out more about our prepaid legal plan, call us toll-free at 1-800-550-5297 or fill out our contact form for a speedy response.