Group Legal Plans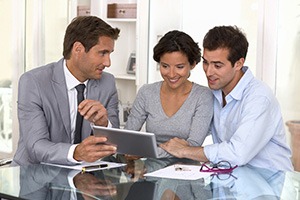 Everyone admits that life would be so much easier if things were much simpler. Folks look to the good old days because there didn't seem to be so much paperwork. Deals were settled with a handshake and estates were simply divided up among the next of kin. Those days are gone and will not come back. Modern society seems to float on a sea of litigation and court procedure. People discover they need legal advice more than ever, but the cost is fairly high. Things would be better if a person sought the advice of a legal professional and worthwhile group legal plans can make that easy.
The Coverage
These group legal plans provide something of value. Human resource directors are not interested in benefits that have no real content, and are looking for services that can fulfill real needs. Group legal plans will cover things such as estate planning and wills, personal property issues, automobile issues, family law, and identity theft among other things. There is a network of highly skilled legal professionals included. The ability of a group legal plan to allow contact with legal counsel offers considerable assistance to an employee numbed by all the legalese that even a simple contract has in clause after clause. All of these services can be found in a plan designed by Countrywide Pre-Paid Legal Services.
A Little Bit Extra
Management wants to help its workforce, but also wants the best possible group legal plan. This means a voluntary legal plan that provides valuable services such as unlimited telephone consultation and advice or reduced rates on matters such as contingency fee cases. Any help in dealing with government agencies or Small Claims Court goes a little bit beyond an ordinary benefit, but that is what should be expected of any prepaid legal services that are truly worth having.
Countrywide Pre-Paid Legal Services knows how important it is to add more to any group legal services benefit. That is why Countrywide can also address employee ID Theft issues among the many forms of assistance their voluntary legal plans provide. Understanding how complex the role of a human resources director for a company can be, Countrywide makes administration of these benefits as simple as possible. The understanding is that by keeping it simple more people are able to take advantage of these benefits. They can quickly derive the real value of having an attorney help them understand a contract, or perhaps deal with a sticky immigration issue. The help is always appreciated.
Legal issues are a serious matter that affects both the employee and the employer. Absenteeism creeps upward as people are faced with legal issues and perhaps even worse presenteeism, being at work but not producing due to distraction, can cripple productivity. Human resource directors are tasked with the responsibility of removing obstacles to productivity, and that's exactly what a group legal plan is capable of doing for them. Because these are payroll deduction voluntary benefits, there are no major administration worries. Countrywide has worked with management of various organizations for years and understands the stresses that these decision-makers deal with. The prepaid legal services developed by Countrywide are meant to be comprehensive and offer something more than the ordinary to help employees.
We are proud to be of service in helping companies provide the kind of assistance that worried employees greatly appreciate. We also know how executives and human resource managers want something that is cost-effective and easy to administer; Countrywide provides both. Group legal plans are able to take a very heavy burden off the shoulders of hard-working employees and make them feel more valued by their employer. That's the kind of relationship good benefits create and Countrywide would welcome the opportunity to be of service.