Guaranteed Reduced Rates on Other Legal Matters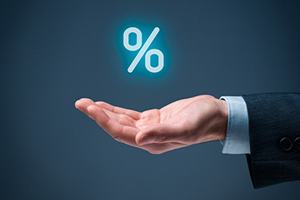 We are committed to the concept that going the extra mile provides the best legal benefit within a group legal plan. With membership in our Personal Legal Protector Plan at Countrywide Pre-Paid Legal Services, plan members will receive access to countless qualified attorneys who can help a person with specific legal matters that are outside of the realm of the standard prepaid legal services. Although our group legal plans cover a vast array of plan member needs, network referrals are often necessary regarding matters that deal with more specialized cases, such as personal injury, criminal or family law issues.
As part of the plan legal benefit, Countrywide will provide a plan member with direct referrals to qualified attorneys who are skilled in the appropriate area of law for the given legal matter. In addition, Countrywide also guarantee reduced rates on hourly and scheduled rates from the participating panel of attorneys in our group legal plan network.
When is a Referral Necessary?
Conditions do determine the type of legal benefit service to be provided. If a situation can't be adequately handled by phone, by third-party letters or with personal consultations, a plan member will be referred to a network attorney at special member rates. The member will receive a twenty-five percent (25%) discount on hourly and scheduled rates from the participating panel of attorneys. Contingency fee cases (e.g. personal injury) are provided at a ten percent (10%) discount from the standard contingency percentages.
The Countrywide group legal plan has an objective of connecting plan members with attorneys who can expertly solve their problem in a cost conscious way. With the Countrywide legal benefit, a person will never have to contend with hidden costs, hidden fees or hidden charges. Countrywide has received a detailed fee schedule from each network firm as part of an individual agreement, so that members are assured of reduced fees upfront. There are no surprises – just guaranteed great rates from lawyers who are experienced in precisely the area of law that is needed for the given legal problem.
It is also expected that these attorneys will work with plan members as if they were long-term clients. This means that the same level of customer service and attention will be given. We insist that attorneys provide both expert legal advice and superior personal attention. These are to be expected. No matter what the situation or legal emergency happens to be.
Employers will appreciate knowing that Countrywide does not create an administrative burden for anyone. We are aware of how constrained for time a human resources department might possibly be, and our plans are extremely easy to administer. We also respect the fact that organizations come in all shapes and sizes; each with different needs. That is why we make it a point to work very closely with management as the group legal plan takes shape. If there's a particular legal benefit that is to be included or left out, Countrywide is flexible enough to do exactly as is requested by management. We've been doing this since 1987 and our efforts have resulted in very satisfied companies all over the country.
An employer who is in the market for a legal benefit that provides excellent coverage is invited to contact us about the Countrywide group legal plans. We definitely appreciate inquiries and gladly take the time necessary to explain all of the important elements of our legal services. We invite interested parties to call with as many questions as need answers. To find out more, call us toll-free at 1-800-550-5297 or fill out our contact form for a fast response to questions about our prepaid legal services, our attorney network and more.