Financial Wellness Plans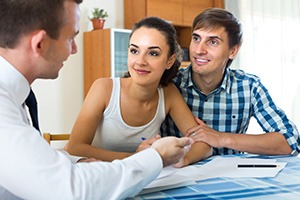 Financial wellness problems are not an easy fix. Counseling is, of course, essential but a good plan needs tools that are going to assure overall financial health for a plan member. Countrywide Pre-Paid Legal Services offers counsel in areas such as student loan debt, medical debt, and housing education. We also provide auxiliary services which complement the primary benefits. These are means by which Countrywide adds value to a financial wellness benefit that helps those suffering from money problems in these modern times.
Budget Counseling
Whatever benefit is used; an individual budget analysis is performed to provide information so that the certified counselor from Countrywide can provide better information for the plan member. Recommendations on how to budget and what public or private resources are available will come directly from the budget analysis.
Asset Inventory Management
A person needs to know what he or she has to safeguard financial wellness. We provide an Asset Inventory Document, which allows a person to become better organized. Investments, insurance, bank accounts, and property are better understood, and the means to keeping these assets safe are better recognized.
Debt Management Plan
Once the budget counseling is finished, the Countrywide counselor may recommend a debt management plan to help with payments and perhaps consolidation efforts. While a plan member is involved in the debt management plan, customer assistance and ongoing financial counseling will take place. A fee for this service plan applies, but it is an affordable price.
The trouble people face with financial difficulty does not always step from one source. A person who is having trouble with credit card debt may also be trying to deal with student loans. Older employees may be facing the specter of bankruptcy and just do not know what to do. More is needed besides an FAQ page on the website. Our certified counselors will take the information from the plan services and help find the real problems and develop the right answers.
The client organization is shown all of the various financial wellness options. We explain the value of each one, and how a given option will benefit employees. Yet, we do understand not every benefit is what a client wants. Countrywide appreciates the diversity of the workforce. We know that organizations have different needs based on the employee population. It is why we emphasize choice.
All Countrywide s. offer services are customer-oriented. Our counselors are concerned with helping a person resolve problems and these professionals respect the fact that everyone has different needs. The recommendations we provide are not boilerplate text. Instead, all is geared towards the financial status of the plan member seeking help. Both the individual and any organization can expect to have quality service from Countrywide, which includes courtesy and empathy.
Our financial wellness is a response to the difficulties people are still facing because of the 2008 recession. Coming to the assistance of employees that only shows management cares about people, but also enhances productivity in the work area. We can provide the information necessary to make a full evaluation of our benefit. All a decision-maker needs to do is contact us.