Identity Theft and Credit Monitoring Plans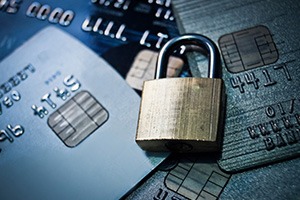 In addition to our group legal services at Countrywide Pre-Paid Legal Services, we also offer multi-benefit credit monitoring and identity theft insurance plans. We are able to do this through our partnership with one of the nation's top credit monitoring companies. Our voluntary benefit membership programs can help your employees and their families protect themselves from identity theft and credit fraud.
How can my Company Benefit?
Instances of identity theft are becoming more frequent as hackers are more sophisticated in their efforts to breach security. Employees are going to worry about personal protection and their attention is going to be focused on their finances when personal identity is compromised. The identity theft/credit monitoring offered by an employee paid benefit helps members safeguard their identities, making them worry less about disastrous consequences. An employer who has a group legal plan that includes such protection is letting all employees know that their individual security is very important. That definitely improves morale and keeps productivity up, and is part of our Identity Protector Plans.
Identity Theft/Credit Fraud Statistics found in April 2019:
The amount stolen hit $16.8 billion, an increase of 12% from 2016.
For the first time, more Social Security numbers were exposed than credit card numbers.
Identity theft can take a lot of time and money to resolve and can bring emotional distress:

26% of respondents had to borrow money from family or friends.
22% took time off work.
15.3% sold possessions to pay for expenses caused by their identity theft.

Synthetic identity fraud grew more than 35% from 2015 to 2016.
It typically takes three months for the majority of people to find out they've been victims of identity theft. However, 16% of victims didn't find out for three years.
All of this adds up to increased stress and anxiety. Human resource professionals all recognize the danger that stressful distractions can pose to work flow and productivity. Absenteeism brought on by emotional stress result in lost hours and projects not finished on time. These can be avoided if a group legal plan is created that also has an identity theft/credit monitoring element. Employees are better able to keep track of their credit ratings and can act immediately if there is evidence of foul play.
The Identity Theft Plans can be offered on their own, or in addition to the Legal and Financial Wellness Plans. Countrywide offers four Identity Theft Plans, each offering a different level of protection. Even the basic plan, Silver Plus, offers benefits such as 24/7 credit monitoring and alerts, $1,000,000 of identity theft insurance and dark web monitoring, just to name a few.
Countrywide has worked with all kinds of employers to provide group legal plans that also include protection from identity thieves. The plan is tailored to the employer's needs, and the employer could pay for the benefit if it is decided that is better than an employee paid benefit. Any plan designed by Countrywide is easy to administer, and human resources will definitely appreciate that. The most important feature is the solid protection given to members of the plan. Employees can feel safe knowing that their credit score information is available immediately, and that all Countrywide identity theft benefits have $1,000,000 of identity theft insurance. Free customer support as well as high-quality customer service is all part of the benefit that Countrywide can offer any employer for employees in the organization. It is definitely worthwhile to give us a call.
These comprehensive programs also come with the development of customized, corporate marketing materials including brochures, banner advertisements and e-mail communications, as well as a customized user-friendly web page for employee registration. To find out more, call us toll-free at 1-800-550-5297 or fill out our contact form for a speedy response.