Labor and Trade Unions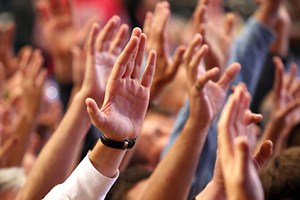 Labor and trade unions are organizations that are focused solely on their membership base. Your core values are centered on the ability to help and support union members, and what better way to accomplish this than with a cost-effective plan from Countrywide Pre-Paid Legal Services, Inc. Countrywide offers plans to suite a variety of needs. We have Legal Plans, Identity Theft and Credit Monitoring Plans as well as Financial Wellness Plans.
We have union clients in a variety of industries, including education, pharmaceuticals, carpentry, electric, plumbing, health care, banking, food services and much more. As a leader in our industry, we offer competitive plans that are designed to give you the most value at the lowest cost to you and your members.
We encourage representatives from large labor unions (AFL-CIO, IBT-Teamsters, AFSCME, UFCW, etc.) and specialized unions (IBEW-Electric Workers, FAAM-Aircraft Mechanics, AAUP-University Professors, etc.) alike to utilize our services for maximum benefit to their members. You can offer our plans as a union-sponsored benefit or as a member-paid benefit, or you can choose a co-pay option.
How Can Our Services Benefit Your Members?
Our Legal Plans deliver comprehensive legal assistance to your member base when they need it most. Most employers don't offer a supplemental legal benefit to their employees, so as the representative union, you can offer your members legal aid at a low price through Countrywide. They will have access to our nationwide network of attorneys who can help them with a dozens of legal matters, including the Preparation of Wills, Living Wills and Medical Powers of Attorney, Advice on Small Claims Court, Advice on Government Programs and more.
With the number of hacks and breaches occurring, our Identity Theft Plans make members feel secure. They don't need to worry about closely monitoring their accounts for fraud because they will be notified instantaneously. Members also receive $1 Million of Identity Theft Insurance as well as access to an ID Restoration Specialist who guides them through the process of restoring their identity if they ever did fall victim to identity theft.
Our Financial Wellness Plan assists employees of all generations. Members have access to a network of certified counselors who assist with student loan debt, medical debt, credit card debt and more. The counselors work with the members to create a budget and come up with a unique solution to their problem. Members also have access to a self-study course called "Make Your Move" to guide them through the home-buying process.
The end result is that your members will be able to handle personal matters outside of work hours quickly and efficiently. Most workers don't seek professional advice for problems they face because they feel that they can't afford it. Our plans allow your members, regardless of their income level, the opportunity to consult with professionals to get real answers to issues as they arise.
To find out more, call us toll-free at 1-800-550-5297 or fill out our contact form for a speedy response.