Unlimited Legal Letters & Telephone Calls on Your Behalf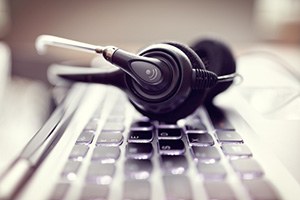 Anyone who is a member of an employee paid benefits plan has a right to expect a little bit extra: services that go a little bit beyond what is routinely expected. Countrywide Pre-Paid Legal Services feels the same way and our group legal plans are intended to do more than just offer paper processing benefits.
Our Personal Legal Protector Plan showcases some of the customer service that is a part of any legal benefits plan we design. This group legal plan allows unlimited legal letters and telephone calls made on behalf of plan members. That's an extremely valuable service. So many times it happens that a telephone call or letter written on an attorney's stationary will make the other party think carefully and seek reasonable options to resolve the problem. The attorneys who are part of the Countrywide network provide group legal plan members as many phone calls or letters that a particular situation needs. As a service of an employee paid benefits plan, this communication on the part of a seasoned attorney is worth its weight in gold.
Human resources always want employee benefits that truly help employees and go a little bit beyond the expected. The unlimited telephone calls and legal letters let management know that a Countrywide employee paid benefits plan gives high quality group legal services to hard-working employees. What is also attractive is how easy it is to administer these benefits. Countrywide has worked with all kinds of organizations and employers over the last 29 years. We understand that different employers may require unique group legal plans, and we are happy to tailor any plan to best fit the needs of the company.
Service You Can Rely On
Employers can be assured that customer service will always be a part of any plan designed by Countrywide. Our attorneys are chosen for their interpersonal communication skills as well as their ability to write legal letters, and any employee who happens to be part of one of our employee paid benefits is treated with respect and courtesy. It is our way of providing value plus benefits and service.
Sometimes all a person needs is an attorney to put some extra pressure on an unreasonable party or a business that simply doesn't care. Many cases can be settled without having to go before a judge, and it does pay to have a veteran attorney write important letters and make those necessary calls(regrettably, there are many business establishments who refuse to take complaints seriously unless they get a letter from an attorney). Countrywide lawyers are able to cut through all of the ambiguity and red tape, saving an employee incredible amounts of time and effort. That allows for more time to be spent on government projects, which is something that any employer would like to see.
Countrywide firmly believes that a stress-free employee is the most productive and is rarely the cause of problems in the workplace. The easy administration of our Personal Legal Protector Plan is highly appealing to human resources and we can explain how one of our plans can be easily put in place. The quality of the legal benefits, combined with excellent customer service skills, has made many employers decide that Countrywide is the best option for group legal benefits. Of course, there are other legal services that can be included in a plan and we are more than happy to describe them in detail. We invite human resources directors and other members of the executive management to feel free to give us a toll - free call at 1 - 800 - 550 - 5297 and ask as many questions as necessary. The speedy response can also come from filling out our contact form.