Personal Debt is a Crisis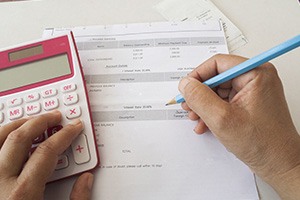 You do not need to be an economist to understand the magnitude of the personal debt problem. The United States has finally come out of the Great Recession of 2008, but lingering trouble remains. Americans are dealing with debt that their parents never had to worry about. These are modern pressures which make personal debt management difficult and in some cases nearly impossible.
Student Loan Debt. Estimates suggest that close to three-quarters of all college graduates will leave school burdened with debt. It can be as much as $100,000 or more in some cases, and the impact on a young person is staggering. Having to repay these obligations will have repercussions on employment decisions, as well as private matters such as buying a house.

Credit Card Debt. Many people had to rely on the plastic to make it through the dark days of the recession. What has happened is that credit card debt has now morphed into a primary expense for most families. The average credit card debt of American families is over $15,000; this can cause severe anxiety. A major issue with credit card debt is the interest rates charged. These are well over the prime rate. Even though credit card companies can no longer charge extreme penalties for not making payments, there still are fees to be paid for being late. These only add to the burden as an individual begins to sink into a financial quicksand.

Domestic Budget Chaos. The biggest expense for a family used to be paying the mortgage. That is no longer the case. Instead, people are faced with having to pay not only the mortgage but also credit cards, auto loans, and student loans. There are any number of sources, and the due dates on the bills can vary. It can cause a person become greatly confused as to how to schedule payments.
These are the major concerns, but there are other expenses which press down on a person. These can include health costs and unexpected emergencies. The problems with handling money used to be simple; a person was having trouble paying one bill or someone living above his or her means. It has all changed, and increasingly more people are struggling with all kinds of debt.
Health and Job Issues
Worry about money and how to pay the bills can have far-reaching impacts. The consequences can rip a person's life part. The anxiety spills over into the workplace. An employee wants to do a good job, but the distraction of bills and debt obligations will affect productivity. Progressive employers understand how important it is to help employees resolve situations outside of work. Countrywide Pre-Paid Legal Services offers financial wellness plan which provides real assistance.
It is a comprehensive benefit that includes help with student loan debt, housing information, and counseling on how to manage credit card debt among other forms of help. Countrywide believes firmly in the concept of choice. In other words, the employer decides what options are part of the plan. We provide the service, and our administration is intended to give assistance.
By contacting us we can further explain the assistance will be provided. We look forward to hearing from you.