Diamond Identity Theft Protector Plan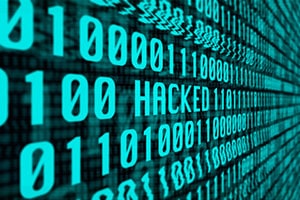 Hundreds of data breaches occur every year, but only a few are discussed in the news. These breaches affect millions of people, many of whom are probably not aware that their information has been compromised. However, those who are aware may be unsure of what steps they need to take after the hack.
The Diamond Identity Theft Protector Plan is Countrywide's most comprehensive plan and offers the following benefits:
Credit Bureau Reports & Credit Scores (every 30 days from 3 bureaus): Receive unlimited online access to your 3 bureau credit reports and scores with your own dashboard
24/7 Credit Monitoring & Email Alerts: Active credit monitoring & alerts for public records, derogatory payments and new accounts
$1,000,000 of ID Theft Insurance: Reimbursement for lost wages up to $1,500/week for 5 weeks, legal fees, expenses and stolen fund reimbursement
Identity Monitoring & Alerts: Monitors national and international criminal records, enhanced change of address and SSN fraud detection and trace
Dark Web & Internet Monitoring: Globally searches the dark web for use of SSN, name, email address and mailing address in over 25 languages and will notify you of suspicious activity
ID Theft Fraud Restoration Services: Get assigned to a U.S.-based fraud restoration specialist if you were to become a victim of identity theft
Application Monitoring & Alerts: Monitors millions of transactions in real time for attempts to use your SSN on an application or ID authentication
Family Protection: Dependents under 24 who live in the same household will receive $25K ID Theft Insurance and ID Restoration Services
Change of Address Monitoring & Alerts: Monitors the National Change of Address database at the USPS and alerts you if a request is received to change your information
Credit Score Tracker & Score Change Alerts: Provides history of your credit scores and notifies you of changes to your credit score
Credit Score Simulator: Access to learning tools that provide ways to increase your credit score
Checking Account Reporting: Know if your checking accounts have been reported for unpaid fees, overdrawn accounts, suspected fraud, etc.
Enhanced Credit Reporting & Alerts: Alerts for new authorized users, credit card over limit and lost or stolen credit cards
Synthetic ID Theft Monitoring: Tracks your SSN for any evidence of synthetic ID theft where your SSN is used with someone else's name
SSN Alerts: Monitors your SSN for attempted abuse in association with an application or ID authentication
Criminal Records Monitoring
Lost Wallet Protection & Assistance: Take immediate action to cancel and replace cards before they can be used and get help with filing police reports
File Sharing Monitoring & Alerts: Monitors the file sharing networks that may be used by identity thieves to sell or share identities
Opt Out (Junk Mail/Do Not Call List)
Identity Theft Victim Assistance
ID Theft Prevention Kit
Online Knowledge Center: Knowledge base of educational articles, tips and more
Countrywide Pre-Paid Legal Services, Inc. understands that recovering from identity theft can be difficult and confusing. You may not know what steps to take or where to turn for answers. No matter which ID Theft Protector Plan you are in, you will have access to ID restoration specialists to walk you through the process. You will also have $1,000,000 of identity theft insurance to cover any costs associated with restoring your identity.
What sets the Diamond ID Protector Plan apart is that some benefits extend to your dependents. If your dependent becomes a victim of identity theft, they would receive $25,000 of identity theft insurance as well as access to the restoration specialists.
Whether you just have a question or you receive an alert of suspicious activity on your account, you can count on receiving excellent customer service when you call Countrywide. You will be promptly connected to an expert who will assist you through whatever credit or identity issue you are facing.
To find out more, call us toll-free at 1-800-552-5297 or fill out the contact form for a speedy response.