Platinum Plus Identity Theft Protector Plan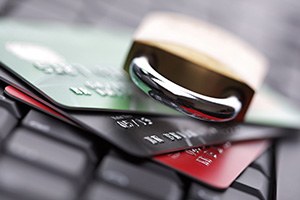 Hacking is serious business for some folks. They hack into supposedly secure platforms and go on an information looting spree. Major banks, hospitals, and, recently, social media platforms have been victims. You will probably not know you are a victim until you receive your statement at the end of the month. By that time the thief is long gone and your financial nightmare is just beginning.
It can take months, even years to clean up your credit after you've been the victim of identity theft. With our Platinum Plus ID Protector Plan at Countrywide Pre-Paid Legal Services, Inc., you will have access to all the tools you need to monitor your credit to prevent identity theft as well as repair your credit history after a breach of security.
The Platinum Plus ID Protector Plan includes a variety of useful benefits, such as:
Credit Bureau Reports and Credit Scores (every 6 months from 3 bureaus): Receive unlimited online access to your 3 bureau credit reports and scores with your own dashboard
24/7 Credit Monitoring & Email Alerts: Active credit monitoring & alerts for public records, derogatory payments and new accounts
$1,000,000 of ID Theft Insurance: Reimbursement for lost wages up to $1,500/week for 5 weeks, legal fees, expenses and stolen fund reimbursement
Identity Monitoring & Alerts: Monitors national and international criminal records, enhanced change of address and SSN fraud detection and trace
Dark Web & Internet Monitoring: Globally searches the dark web for use of SSN, name, email address and mailing address in over 25 languages and will notify you of suspicious activity
ID Theft Fraud Restoration Services: Get assigned to a U.S.-based fraud restoration specialist if you were to become a victim of identity theft
Application Monitoring & Alerts: Monitors millions of transactions in real time for attempts to use your SSN on an application or ID authentication
Change of Address Monitoring & Alerts: Monitors the National Change of Address database at the USPS and alerts you if a request is received to change your information
Checking Account Reporting: Know if your checking accounts have been reported for unpaid fees, overdrawn accounts, suspected fraud, etc.
Credit Score Change Alerts: Get notified if your score changes by 10 points or more
Enhanced Credit Reporting & Alerts: Alerts for new authorized users, credit card over limit and lost or stolen credit cards
Synthetic ID Theft Monitoring: Tracks your SSN for any evidence of synthetic ID theft where your SSN is used with someone else's name
SSN Alerts: Monitors your SSN for attempted abuse in association with an application or ID authentication
Criminal Records Monitoring
Lost Wallet Protection & Assistance: Take immediate action to cancel and replace cards before they can be used and get help with filing police reports
File Sharing Monitoring & Alerts: Monitors the file sharing networks that may be used by identity thieves to sell or share identities
Opt Out (Junk Mail/Do Not Call List)
Online Knowledge Center: Knowledge base of educational articles, tips and more
One of the most valuable assets of the Platinum Plus ID Protector Plan, our identity theft insurance, covers the related costs incurred as a result of a violation of your credit. These benefits cover the reasonable and necessary costs of:
Re-filing applications for loans, grants, etc. that have been rejected as a result of a stolen identity
Notarizing affidavits, telephone calls and postage relating to efforts to rectify your records
Fees and expenses of an approved attorney and more
In addition, you will also receive $1500 per week for lost wages (for up to 5 weeks within the first 12 months of discovery) upon approved claim. Best of all, there is no deductible to pay. What you also get, at no additional cost to you, is superior customer service. Countrywide understands how panicked the victims of identity theft become. When you use the Customer Support, you will be connected to someone who will treat you with respect and empathy. You will receive the information you need to bring a serious emergency to a close. That is a benefit everyone in this cyber-age needs when hackers are poised to strike.
To find out more, call us toll-free at 1-800-550-5297 or fill out our contact form for a speedy response.