Silver Plus Identity Theft Protector Plan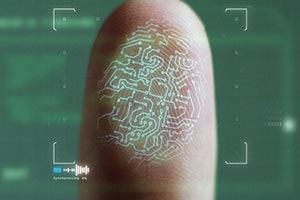 Identity theft can happen to anyone at any time. Two keys to stopping hackers in their tracks are knowing how to respond and responding quickly. Countrywide's Identity Theft Protector Plans alert members immediately of suspicious activity. Also, if a member were to become a victim of identity theft, they are paired with a specialist who will provide the restoration services they need to regain control of their identity.
Although our Silver Plus Plan is our most basic coverage option, it still includes many valuable benefits that monitor for suspicious activity in order to prevent identity theft. The benefits are as follows:
24/7 Credit Monitoring & Email Alerts: Active credit monitoring & alerts for public records, derogatory payments and new accounts
$1,000,000 of ID Theft Insurance: Reimbursement for lost wages up to $1,500/week for 5 weeks, legal fees, expenses and stolen fund reimbursement
Dark Web & Internet Monitoring: Globally searches the dark web for use of SSN, name, email address and mailing address in over 25 languages and will notify you of suspicious activity
ID Theft Fraud Restoration Services: Get assigned to a U.S.-based fraud restoration specialist if you were to become a victim of identity theft
Checking Account Reporting: Know if your checking accounts have been reported for unpaid fees, overdrawn accounts, suspected fraud, etc.
Synthetic ID Theft Monitoring: Tracks your SSN for any evidence of synthetic ID theft where your SSN is used with someone else's name
SSN Alerts: Monitors your SSN for attempted abuse in association with an application or ID authentication
Lost Wallet Protection & Replacement Assistance: Take immediate action to cancel and replace cards before they can be used and get help with filing police reports
File Sharing Monitoring & Alerts: Monitors the file sharing networks that may be used by identity thieves to sell or share identities
Opt Out (Junk Mail/Do Not Call List)
Online Knowledge Center: Knowledge base of educational articles, tips and more
The Silver Plus ID Protector Plan is our most affordable option and still includes the basic tools and alerts needed to keep members informed and protected. Members receive alerts when information such as their name, address and Social Security Number are used as well as other alerts. If an alert raises a red flag, the member can contact a restoration specialist who will walk them through the steps they need to take to stop fraudulent activity.
To find out more, call us toll free at 1-800-550-5297 or fill out our contact form for a speedy response.